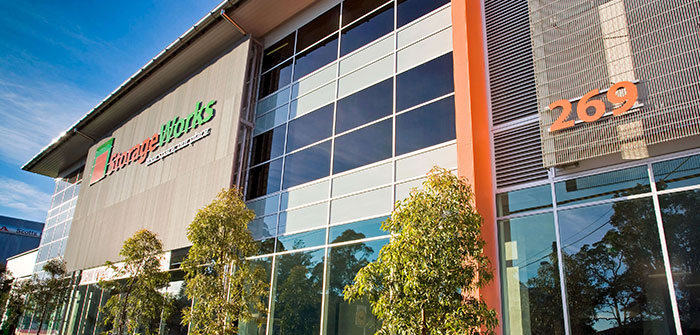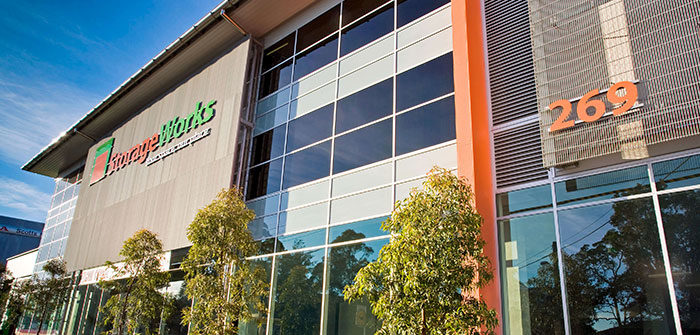 We want you to spend more time exploring what life has to offer. Get your stuff into self storage and let us look after it for you.
And then get back out there to the things that matter. Whatever life has in store for you, we're here to help you make room for it.
Storage Works Self Storage is located on the Pacific Highway, Artarmon, in Sydney (near North Sydney, Crows Nest, St Leonards, Chatswood, Neutral Bay, Mosman and Lane Cove) making us easy to find and access.
Your space, our place.
1993: the building at 279 Pacific Highway, Artarmon, Sydney was first used for self-storage. It was the original self storage facility in Artarmon and one of the first self-storage buildings in Sydney.

2005: StorageWorks commenced operating self storage in Sydney at 279 Pacific Highway, Artarmon.

2007: our self storage facility at the corner of 269 Pacific Highway and Campbell Street, Artarmon (up the road from Bunnings Artarmon), a purpose built self storage building, was completed.

The building at 269 Pacific Highway, Artarmon is built on the site of the former "Speedo" knitting mill. Known as "The House of Speedo", the Speedo factory was officially opened by the Governor of New South Wales, Lieut-General Sir John Northcott, on 21 February 1957.

Historical photos of the Speedo building and of the opening ceremony of the Speedo Building from the Powerhouse Museum Archives are on display in our office. Historical information about Speedo Knitting Mills Pty Ltd can be found at the Willoughby District Historical Society Inc, Industries & Commerce.

2016: StorageWorks increased capacity with the addition of a third storage facility at 9 Campbell St, Artarmon, Sydney with extended access hours.

2021: the number of our storage spaces increased with the addition of a 4th storage building at 11 Campbell St, Artarmon, Sydney making StorageWorks, Artarmon one of the largest self-storage facilities in Sydney.

We currently have around 1500 storage spaces.
We have mini warehouses and large business spaces available. Shipping containers can also be received. Forklifts and pallet jacks are available onsite.
We also offer concierge services for receipt and dispatch of shipments, Parcelpoint, and a Tesla charging point.
StorageWorks Pty Ltd is the trustee for the StorageWorks Trust and is a member of the Self Storage Association of Australasia.