Prohibited List: what NOT to store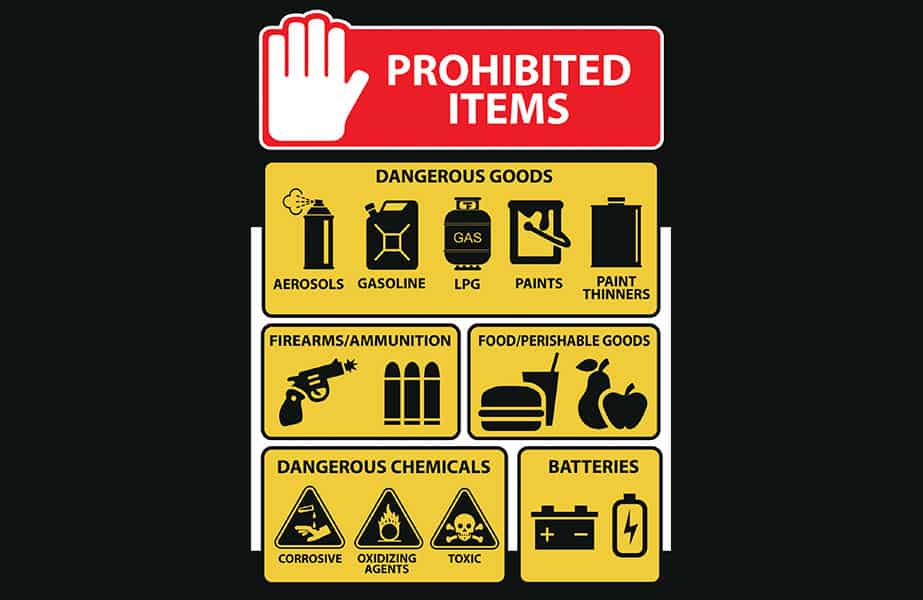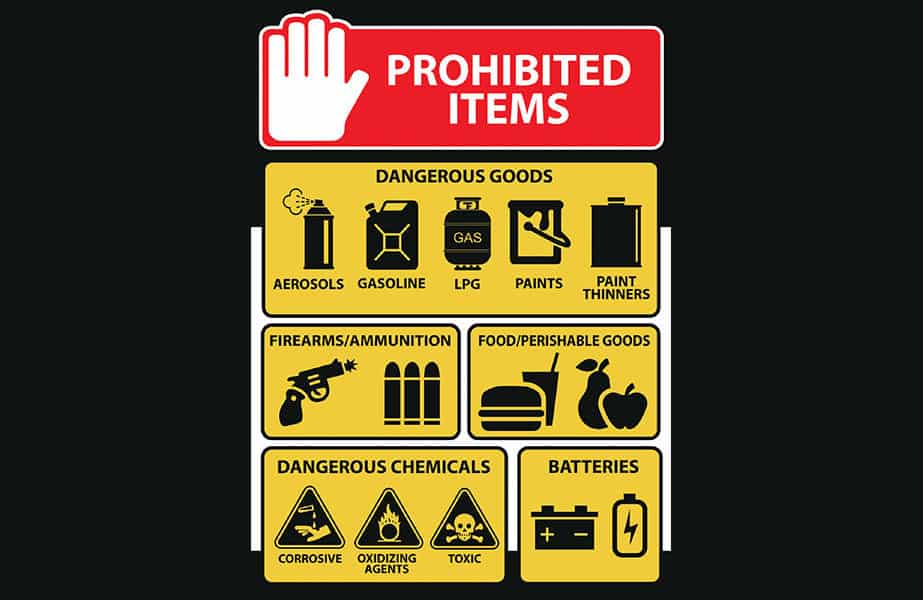 Self-storage in Sydney is a great solution to store away items that you don't need or don't have space for. However, there are some things you CANNOT put into storage. This is for obvious reasons once you see the prohibited items list.
Combustible Items | Toxic Chemicals

The storage of combustible, flammable or toxic items is unsafe. Such items could explode or cause fire. Extensive damage could be caused to your stuff as well as to items belonging to others.

Combustible or hazardous materials prohibited from storage units include petrol/gasoline, paint, paint thinner, and solvents. Batteries are also included on this list as they are known to start fires. Paint, gas bottles, motor oils can be recycled at our Community Recycling Centre at Waltham Street, Artarmon.

To store lawn mowers, you should make sure they are emptied of fuel. BBQ gas bottles should be empty.

Perishable Items

While we conduct regular pest control measures, it is storers who bring pests and vermin into storage with their furniture. There's nothing worse than finding cockroaches or mice in storage units. So don't keep food or perishable items in your storage unit.

Living Things

Leave pets and plants off your storage list. This should be obvious. Storage units are for inanimate objects only. Plants and animals will die in storage.

Suspicious | Illegal Items
Any illegal substances or stolen items are banned from being stored in your self-storage unit. This includes weapons and guns. Surveillance cameras are installed throughout our buildings. Police have been known to issue search warrants of suspected storage units.
If you're not sure whether an item is allowed, please ask one of our friendly staff at Storage Works Artarmon for guidance. Self storage in Sydney means safe and clean storage for all.