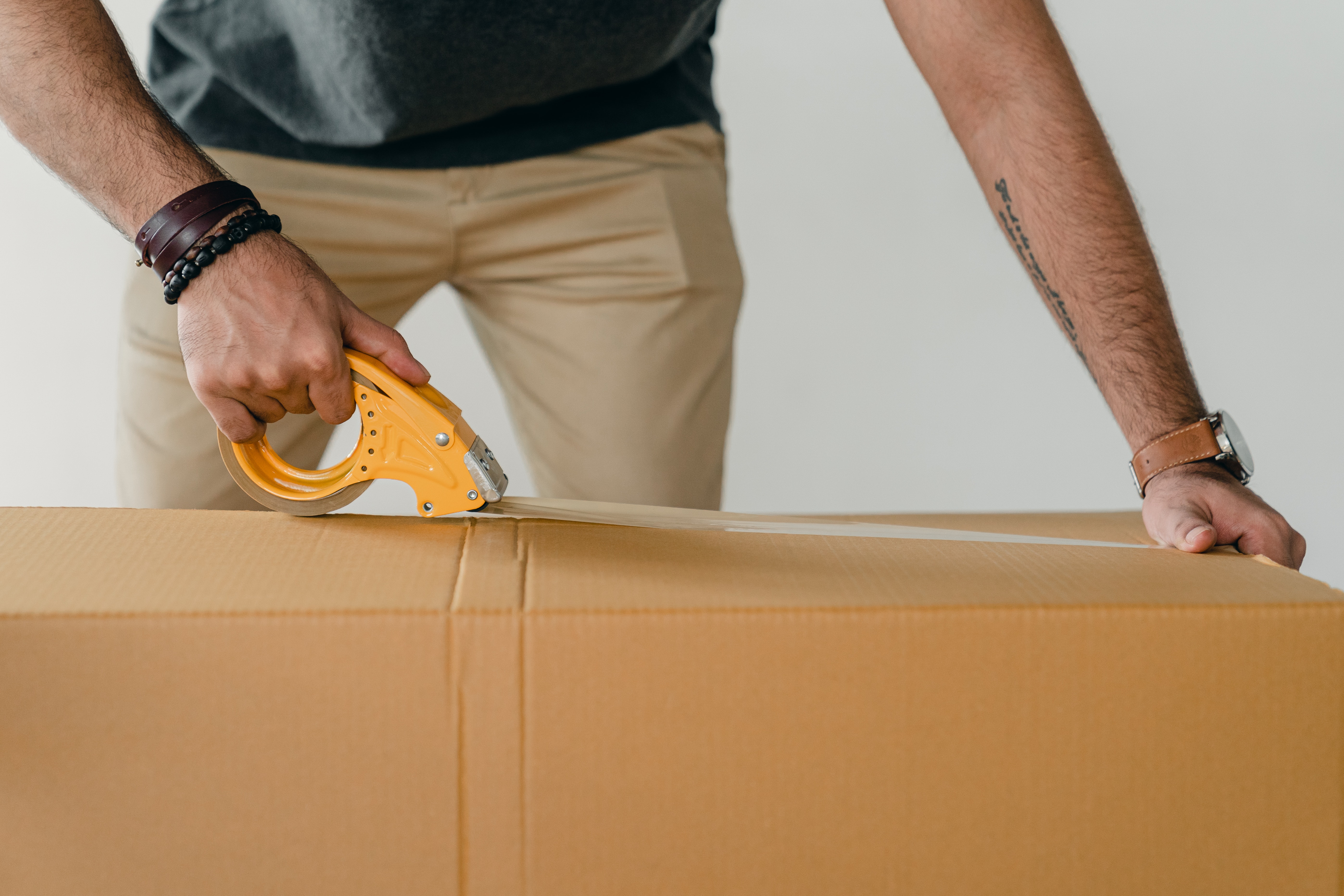 Are you seeking a storage solution for your small business? Every business values security of their inventory, and warehouse storage presents a cost-effective means of expanding your space when compared to traditional office setups. Warehouse storage solutions can also assist with stock overflow, and offers the added advantage of year-round accessibility.
Whether you are new to the world of business or have years of experience, warehouse storage can boost growth, organisation of equipment or supplies, and keep your stock protected. The question is, where do you start? Thankfully, there is a safe space.
What Is a Warehouse Storage Solution?
Warehouse storage can help you manage your small business. Efficient warehouse operations require planning, management, and expenses, and a warehouse can support your business in terms of keeping things running smoothly.
Benefits of Investing in a Warehouse Storage Solution
A reliable warehouse has many benefits for business owners because you can do more than just store products. Let's explore the logistical and financial upsides of investing in a warehouse solution across Sydney and Crows Nest from Waverton, Wollstonecraft, and Longueville.
Saves time and money
Understanding the logistical side of your inventory can only benefit your small business, so a warehouse solution for storage ensures that you know exactly what you have in stock, or when new stock can be shipped to customers.
Encourages productivity
An organised warehouse increases customer service requests, which is essential to product manufacturing, management, shipping, and handling. If you own a retail business, you may need your clothing collections sorted by size.
A warehouse solution allows you to access products or materials quickly without worrying about clutter. The faster your products are shipped, the happier your customers will be!
Maximises space
Inventory storage is key to managing a successful small business, and storage solutions can prevent stock mistakes such as shipping incorrect items.
Enhancing space can increase business effectiveness, safety, and repeat customers. If you want to discover how much space your small business may need, our team of storage professionals can help you plan your storage space.
What Are Storage Solutions for Small Businesses?
A warehouse storage solution can make business operations more manageable. Whether you have just launched a business or are in the process of reworking current plans, there is a warehouse solution between North Sydney that you can plan from Roseville, Neutral Bay, and Mosman.
Pallet racking systems
Are you in the food and drink industry or need space for electronics? Pallet racking systems are designed to store pallets of inventory, which are placed in storage or removed when needed. Pallet racks are a great option if your business is growing and you need extra room!
Mobile shelving
Are you a small bookseller? Mobile shelving can support movement throughout your warehouse. Involving shelving on carriages and wheels, it's an easy way to get books from one place to another.
Carton flow racks
Do you constantly pack orders? Designed with a slight slope, a second carton rolls towards the front of the rack when the first is removed. This is a seamless option if you're a fast-paced business needing to utilise boxes and packaging.
Static shelving
If you need to permanently store a specific material, static shelving is a common storage option designed to remain in one area when installed, creating fixed aisles.
Mezzanines
If you need an additional level of warehouse space or need more vertical space, consider a mezzanine or the second floor. This is a costly process but it is cheaper than investing in a building reconstruction.
Tips for Small Business Warehousing
When deciding on a warehouse storage system, it is important to consider the requirements of your business. For example, an ecommerce business may need a completely different setup in terms of shelving.
Identify storage needs
Do your products often sell out? To assist in customer satisfaction and shipping the right items, you want to keep track of products at all times.
Your small business needs to consider the number of products or materials to store, the types, the frequency of sales, and storage conditions such as temperature or humidity.
Warehouse management system
If you want to keep track of storage space, save finances, and enhance your current storage space, a warehouse management system can be really helpful.
Consider systems such as stock control, picking and packing orders, shipping, receiving, and stock levels. All data can be at your fingertips.
Keep warehouse clean and organised
Clean warehouse storage is easier to maintain. Prevent goods from getting lost, save time when packing orders, and improve safety conditions. You don't want to trip and fall.
Store similar products together, label storage areas, keep walkways and aisles clear, and maximise storage space with static shelving, racks, or bins. By prioritising a clean space, you'll always be on track.
Use third-party services wisely
If your small business is growing and needs to make use of a third-party service, you want to consider the location, cost, security, conditions, safety, reputation, and type of services offered.
Keep up to date with warehouse trends
Staying up to date with warehouse trends is an excellent way to reduce expenses and customer satisfaction. If your small business is growing, you may decide to invest in robotics, sensors, or big data to boost your manufacturing process.
Implement a warehouse strategy
Planning a warehouse strategy is perfect for making your business work smoother. If you decide to develop a strategy, consider the industry you are part of.
Think about the products you store, warehouse layout, equipment, and your budget for the strategy. If you live near Riverview, Cremorne, Chatswood, and Castle Cove, you can find a storage solution that works for you on Sydney's lower North Shore.
Review warehouse operations
If you want to quickly identify issues with your warehouse operations, reviewing them regularly is essential.
Always consider the accuracy of inventory records and if they are up to date, how efficient warehouse procedures are, the condition of warehouse equipment, cleanliness, and what you put in place to ensure safety.
Types of pallet racking systems
Pallet racking isn't only beneficial for big companies! There are many racking options available for warehouse storage.
Selective pallet racking
This racking system has a lower storage density compared to other systems, but it is versatile in terms of height and depth. If you constantly have order requests, these are a great option for fast-moving products.
Cantilever racking
Catilever racking needs a higher investment, however, it is perfect for long or oddly shaped products. If you're a small business that creates unique furniture pieces, you might appreciate this racking style.
How to Monitor and Manage Stock Levels Successfully
Prioritise your inventory. You can do this by categorising products into groups, such as Group A or Group B. One group could include lower-cost items and the other can include items higher in price.
Track all product information. This information can include product numbers, barcode data, suppliers, countries of origin, or the number of items in bulk orders.
Audit your inventory. This is a great way of keeping track of physical items.
Analyse the performance of suppliers. If you experience a supply chain delay, this can delay your sales. You always want to be sure that your stock arrives on time!
Track your sales. As a business owner, you may want to be aware of what is selling, why it sells, whether products sell together, or if products sell better on a specific day.
Always order restocks. This will improve the satisfaction of your customers.
Use inventory management technology for accuracy. Spreadsheets don't always get the job done, so consider investing in computer software that can do the job for you.
Secure a Solution With Warehouse Storage Across North Sydney
At Storage Works, you can benefit from a number of top-quality storage options for your small business, including personal storage, business storage, vehicle storage, and enlightening package and storage tips.
We value your belongings and the burden that can come with a lack of storage space. Our team cares for your business inventory because we understand how effective warehouse storage locations across Sydney CBD can help you. Contact our team now for a free personalized quote and to experience a storage service that you can rely on.