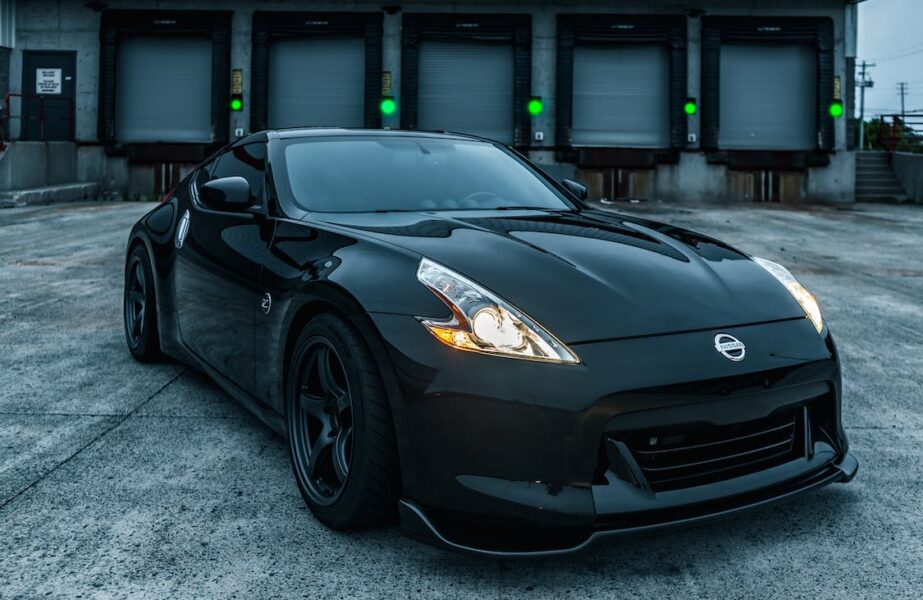 Storing vehicles holds many benefits for homeowners in comparison to garage or shed storage options. If you no longer have the space for your cars, motorbikes or bikes, a secure storage facility is an excellent option for keeping one of your greatest assets protected, wherever you are in the meantime.
Whether you're a business owner needing new arrangements or just want your cars to look their best at all times, there are many reasons to consider storage options other than your front yard. Storage can be useful in terms of maintaining vehicle condition and market value, as well as preventing unnecessary repairs.
This article will work as a guide to vehicle storage, detailing types of storage methods, and why professional storage is a reliable investment, both for the short-term and the long-term.
If you're concerned about your vehicle's life, a storage solution can preserve its glossy look, making sure it is fully functional and ready to hit the road. Your luxurious car will remain a luxury.

What is Vehicle Storage?
Do you have limited space at home? Vehicle storage is a convenient option for those who may not have room in their yard. A dedicated storage facility is used to protect vehicles when not being used, such as boats or recreational vehicles during winter months. Instead of relying on a tarp, a storage facility can provide protection day and night.
From bikes to regular-sized cars, vehicle storage offers clean, dry, and secure locations that include 24/7 CCTV monitoring, PIN-controlled security gated access, and after-hours back-to-back monitoring for added security. If you're a traveller, a passionate car collector, or just need a safe space, choosing this storage option can safeguard your valuable assets.

Are you a collector of cars seeking a safe location? Storage Works extends its flexible services for vehicle storage across Castle Cove, Greenwich, and Riverview. 

Benefits of Vehicle Storage
Making use of vehicle storage has many advantages in terms of its security, value, reduced costs, maintenance, and protection. So, why should you consider investing in professional vehicle storage? 

1. Reliable Security Systems
Placing an expensive vehicle in storage? Don't stress. Professional storage often has surveillance systems in place so you don't need to worry about theft or vandalism. With access control and on-site personnel, you can be offered peace of mind.

2. Preserve Vehicles
By being protected from the elements such as UV rays, hail, snow, and rain, you can preserve the original condition of your vehicle. If you have a classic or valuable vehicle that you don't plan on driving anytime soon, a storage facility can stop it from deteriorating and breaking down when not in use. 

3. Optimise Space
If you want to free up space in your driveway, garage, or yard, invest in a storage facility. For example, if you live in an area with limited parking space and you own multiple cars, this can be an excellent alternative. 

4. Save on Insurance
Saving on insurance hikes can be a great reason on its own to invest in storage. As a plus, many insurance companies offer reduced rates when vehicles are in storage, as theft risk is lowered. 

5. Higher Resale Value
Want to sell your vehicles for a profit in the near future? Professional storage is a controlled environment, perfect for the vehicle investor. As your asset won't be at risk of wear and tear, you retain its market share value. Happy investing!

6. Customisable Options
Storage companies like Storage Works offer a range of storage options, such as discounts for long-term storage arrangements. From different unit sizes, and levels of security, storage car park spaces can be customised based on your needs. 

How Long Should You Store Your Vehicle?

Whether you're going away on short notice or just feel more comfortable having your assets in secure storage, storage duration can affect the state of your vehicle. So, what do you need to think about when committing?

Storing a Vehicle For 3 Months
If you're planning to store your car for a short time, you still need to consider battery maintenance, a thorough cleaning of the exterior, and an oil change if it is due. Thankfully, many service providers offer routine car maintenance for cars in storage. 

Storing a Vehicle For 6 Months
More things come into play if you're aiming to store for longer than a vacation period. Tires can develop flat spots if left stationary, so consider jack stands to remove extra weight on the tires. A breathable car cover is another option for added protection.

Storing a Vehicle For 12 Months
Longer storage means creating a plan. Adding a fuel stabiliser can stop gas from breaking down, reducing fuel consumption. A parking brake is also recommended to stop brake pads from sticking to rotors after extended periods. 

Storing a Vehicle For 5 Years
When deciding to store vehicles in storage for an extended period, checking your car every few months is critical. In this case, it is often highly recommended to hire professional services, especially if you're not close by to inspect your vehicle's condition.

Are you looking for a storage space that you can trust? Services for self storage across St Leonards, North Sydney, and Chatswood are easily accessible for your electric vehicles across the lower North Shore.

Long-Term Storage – Preparing Your Vehicle
If you're deciding to store your vehicle for some time, it's important to consider how to keep your vehicle in excellent condition. This saves you money and car issues down the line. 

1. Storage Location
Cars should be stored undercover and out of sight. The paintwork needs to be shielded from the elements, dust, leaves, and areas that cause corrosion. A good storage option should contain the perfect humidity and temperature levels for your vehicle.

2. Battery
Always consider your battery capacity and size, such as a lead-acid battery. Even when stored, a car battery is still working to maintain its memory. A maintenance charger can prove useful, keeping it fully charged when plugged in. For safety reasons, the battery power needs to be stored away from weather exposure.

3. Cleaning
Washing and waxing the paint often will keep it glossy. Keep the window down slightly to maintain airflow and reduce the risk of mould developing. 

4. Servicing
Servicing is important during long-term storage. Changing the oil can prevent corrosion and leaks over time, so don't forget to hire maintenance services. To keep your wiper blades in good shape, wrap them in cling film so they don't stick to the screen!

5. Tires
Maintaining the shape of your tires can stop them from going flat. Before storing, inflate your tires so the pressure stays consistent during storage. It's also wise to leave the handbrake off to stop brake material from sticking to steel drums, as this can cause noises later on. 

Interested in storing away your vintage vehicle for a period of time? Storage Works offers services in self storage across Longueville, Mosman, and Northbridge.

Frequently Asked Questions
Planning for an extended holiday and have some burning questions? This section will cover them for you.
1. What is the ideal vehicle storage duration?
How long you store your vehicle will depend on the model and make of your car, storage conditions, and how well you have prepared your car beforehand. Often, modern cars can be stored for around 6 months without any issues, as long as they're professionally cared for. If you want to store your vehicle for a year or more, it's recommended to ask vehicle storage experts for guidance.
2. Can I start my car engine during storage?
Starting your car during storage can be helpful, as running the engine periodically can keep the battery charged and fluids circulated. However, always run the engine until it meets its operating temperature, as this can damage the engine if you don't let it warm up.
3. What should happen when I change my car oil?
When changing your car oil, it should be warm as it can flow more easily, flushing out debris with it. Always wait 30 minutes after driving before changing your oil, as it can be scorching hot.
4. How can I improve my car storage?
Your car will be preserved longer if prepared for storage by being cleaned and detailed, being aware of tire flat spots, including a full tank, new oil, and a suitable battery size, such as lithium-ion batteries. Taking the extra time to prepare your vehicle will guarantee it stays in pristine condition.
5. What types of vehicles can I store at a facility?
Most facilities can accommodate a number of vehicle types, such as hybrid vehicles, electric vehicles, trucks, motorcycles, boats, trailers, RV's, and vintage cars. Whatever you choose to store, always ask the storage facility for type and size specifications.
Do you still have questions or concerns regarding vehicle storage? Storage Works provide their services for storage across Kirribilli, Lindfield, and McMahons Point. 

Explore Self Storage Solutions in Sydney CBD
At Storage Works, you can experience a professional service where your values are not only maintained but respected and understood. With personal storage as well as business storage and vehicle storage, there are many prices and special offers available to you. Being competitive and able to match any storage quote, you don't need to worry about pricing. Contact us today for assistance in carefully planning your vehicle storage space, so you can feel confident in our services from day one. Whether you've planned a holiday escape, travel often,  or want to keep your prized cars safe, our storage options are reliable and customised to what you're looking for. After all, your space is our place.